Naturopath Annabel from The Herbal Dispensary has a delicious cracker recipe, perfect for the festive season!
Ingredients:
– 1 cup almond meal (I use the almond meal leftover from making almond milk which is wetter so you may need to adjust depending on consistency if using dry meal)
*You can also use 1 cup of organic oats instead of almonds
– ¼ cup psyllium husks
– ½ cup pepitas/pumpkin seeds
– ½ cup sunflower seeds
– ¼ flaxseeds
– ¼ cup chia seeds
– ¼ sesame seeds
– 1 clove of garlic
– 2 tbs tamari (gluten-free soy sauce)
– 2 tbs tomato paste
– 2 tbs lemon juice
– 1 tbs olive oil
– 2 tbs water
– Optional ¼ cup nutritional yeast flakes
– Optional fresh herbs (thyme, rosemary, oregano, basil)
~ Double to make more crackers and keep stored in an airtight container for snacking during the week
~ Adjust seed types/amounts to what you prefer or have in the kitchen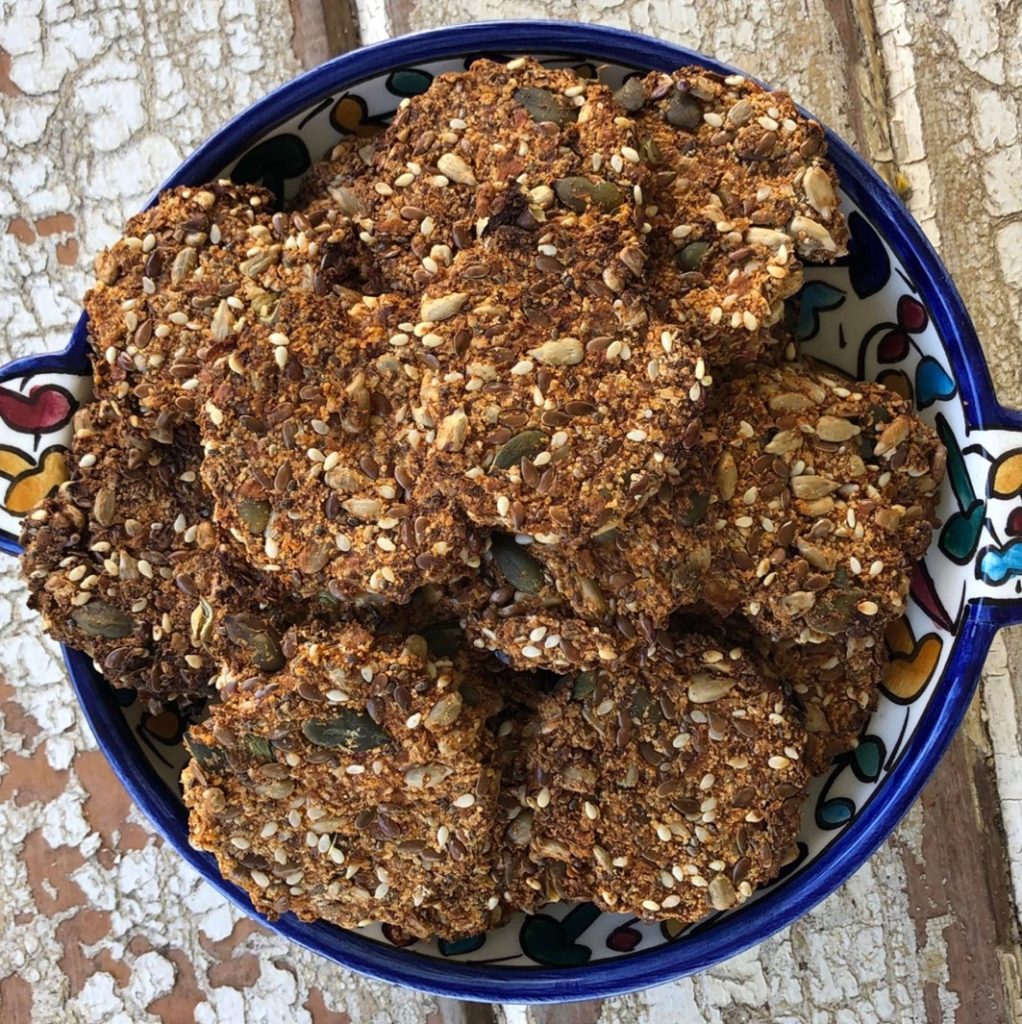 Method:

1. Combine all dry ingredients in one bowl including garlic (crushed) and any extra herbs
2. Combine all wet ingredients in another bowl
3. Pour wet mixture over dry ingredients gradually and mix together well, adding more water if you need to ensure the mix binds together
4. Line two trays with baking paper and spread mixture out onto trays
5. Cover mix with another top layer of baking paper and use a rolling pin to flatten to desired thickness
6. You can score crackers into squares, use a cookie cutter or leave as is and break into rustic crackers when cooked and cooled
7. Place trays into over at 180 degrees Celsius for approximately 20 minutes (until golden brown)
8. Leave to cool and then enjoy!