Emma, our nutritionist at The Herbal Dispensary has created this delicious dip recipe! Perfect for festive occasions!
Ingredients:
3 x small beets
1 x 400ml can of organic chickpeas
3 x tablespoons tahini
2 x garlic cloves
2 tablespoons of Extra Virgin Olive Oil (EVOO) (or 1 tablespoon of EVOO & 2 tablespoon of filtered water)
1 x lemon (juiced + zest)
salt & pepper
Method:
Peel and chop beetroot into quarters
Season beetroot with salt and pepper and drizzle with EVOO
Roast in the oven for 25-35 minutes at 180-200 degrees depending on oven (option to use airfryer)
Rinse and drain chickpeas under filtered water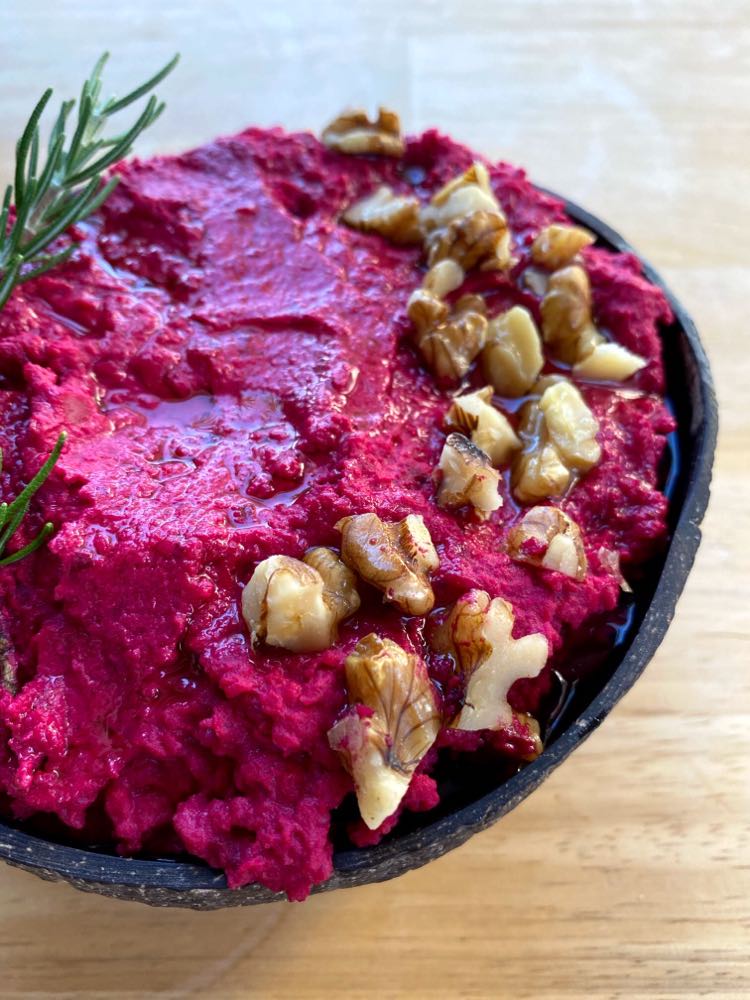 Once beetroot has cooled, add all ingredients to the food processor and blend

Spoon dip into a bowl, drizzle EVOO and garnish with chopped walnuts and rosemary.
Enjoy!!